Partner Program
Join over 300 other companies and become a partner of Abion!
We deliver high-quality services and fantastic support which you convey to your customers using your own brand, in perfect collaboration. Below you can read more about our comprehensive offering and see the benefits it gives you. Sound interesting? Then contact me, Rikard.

End-to-end supplier
As an end-to-end supplier, you will be able to offer everything related to the customer's trademark protection, domain management, and cyber security.

Unique customer platform
In Abion Core, you and your customers will be able to easily manage and administer everything related to all services delivered by us. On top of that, you will be able to integrate the portal into your own or the customer's own systems.

Personal support
We are always available to listen and offer advice. Our experts can be contacted quickly and easily if any problems arise.
Selected partners of Abion

Abion
4 benefits of our partner program
Why choose Abion?
As a supplier, we offer complete solutions for all parts of your brand, whether it is related to trademark protection, domain management, or cyber security. This makes it both smooth and easy for you as you only need one supplier, one agreement, and management of all services in one platform!
Trademark protection
We are a Nordic leader in EU trademarks and manage over 11,000 brands.

Domain management
As a global domain name registrar since 1994, we can offer domain registrations wherever you wish. Thanks to our ICANN accreditation, in combination with other accreditations, we are one of the few players in Europe that offer registration of over 1,000 different TLDs worldwide. This means that we can help you register gTLDs (generic TLDs eg. .com, .net, .info, .org), ngTLDs (newer TLDs eg. .channel, .cloud, .spa, .club) as well as ccTLDs around the world (country-specific TLDs eg. .fi, .se, .us, .mx)

Cyber security
Thanks to our Platinum partnership and close cooperation with DigiCert, we offer broad expertise together with the latest technology at favorable prices as well as access to the best support.
All expertise in-house
At Abion, all our experts are under one roof. As a partner, you'll not only have direct contact with our Partner Manager, Rikard, but all our lawyers, domain, and tech experts are also available to you. This allows us to deliver strategic recommendations and fantastic support. And, as a partner, you also get discounts on our services. So don't hesitate to contact us if you want to know more about a pricing structure.
Smooth management in Abion Core
With our customer platform, you can easily order, register, and administer everything in the same interface, giving you full control and a clear overview. So, as a partner, you can ensure that your customers can group all services and gain control of, among other things, contract durations and invoicing.
Intuitive and easy tool for you and your customers
Full control and overview of the entire portfolio 
Flexibility with both self-service and support 
Secure login and use with 2FA and SAML
Is the partner program for me?
Law firms
Are you an intellectual property law firm, working in business law but not focused specifically on brand management? Then you can use Abion for the registration and management of your clients' trademarks and domain names. You will also be able to offer your clients powerful monitoring services for monitoring their brands and products.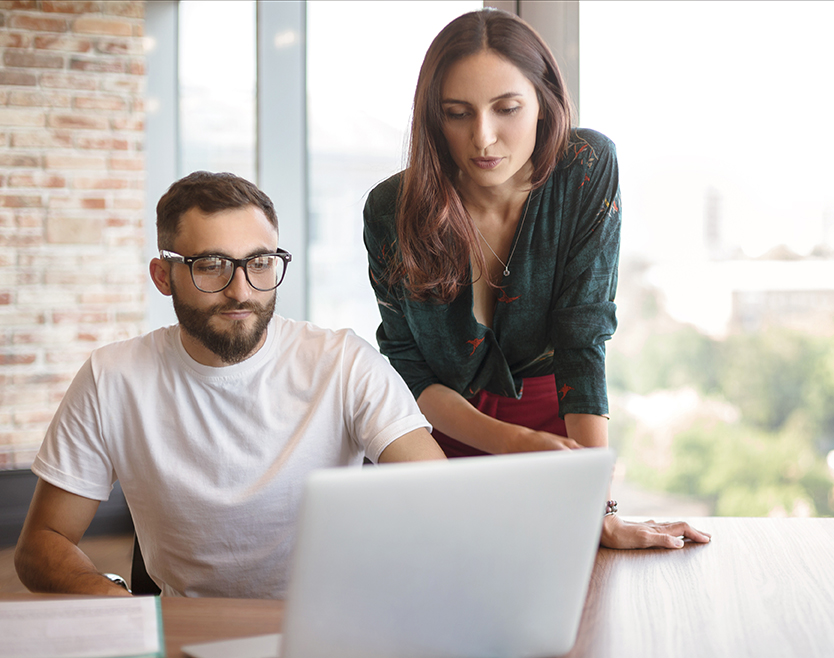 Internet companies
Do you work with SEO, are a digital agency, affiliate, or sub-registrar? Then Abion's partner program may be of interest to you. You will be able to offer global domain name management, DNS, local presence, brand protection services, SSL certificate management, hosting, email services, etc., via one and the same portal. You'll have a good pricing overview and increased control and efficiency by grouping your digital products with us.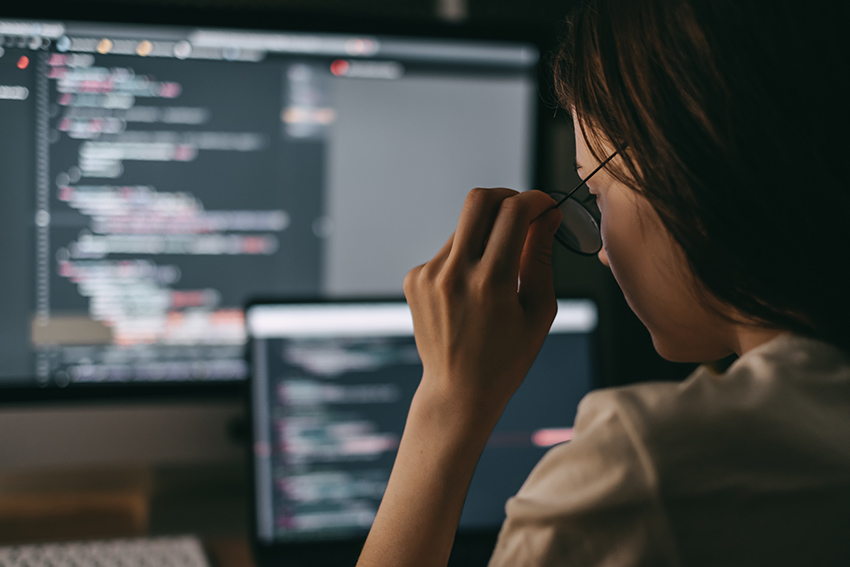 IT consulting companies
Are you IT consultants, working with cloud-based IT services or IT operations but often or occasionally managing domains, DNS, or hosting services? Then Abion's partner program is for you! You'll gain access to our powerful and unique platform, Abion Core - with flexible and secure user access and API possibilities. There you can manage your customers' hosting services, certificates, DNS, domain names, and monitoring services.
Leads partner
Are you unsure if you want to go all-in and become a partner of Abion but at the same time have a good network of potential customers? As a Leads Partner to us at Abion, you receive compensation for qualified leads that result in a business deal. Contact us for more information about our Leads Partner Program.
Services
A selection of our popular services
How do I become a Partner?
You contact us by filling out the expression of interest form on this page. We will then get back to you to book a team meeting and go over our partner program and what advantages it gives you to become a partner. After that, a partner agreement needs to be signed electronically to get started.
What does it mean to be a partner of Abion?
By being a Partner to Ports Group, you get the opportunity to offer your customers domain management, cyber security and trademark services the same way that we do to our customers. It also means a responsibility to actively market Ports Group's products and services to your customers, as well as ensure that you have the knowledge to manage and administer these products.
Where do my customers turn if they need support?
As a Partner, you are first-line support for your customers. If you need more help, please contact us at Ports Group.
How does the loyalty bonus work?
The more products and services you buy from Ports, the better prices you get!
Where do I turn if I need help?
Who charges my customer?
Typically, it is you as the Partner who charges your customer, but Abion can also invoice your customer directly if you prefer.
How does the invoicing process work?
Abion invoices you on a monthly basis in arrears, but you can choose different billing intervals.