Lyko takes help from us with a complete solution of its brand protection
Challenge
Lyko sought preventive action and investment
Lyko wanted to secure their intellectual property rights to be able to have full control of their trademarks and products. When it comes to brand safety Lyko knew that the company was to small to be able to manage the expertise in-house and therefore decided to contact us for help
Cheaper to do right from the start
– It was mainly a matter of prioritization on our part that led to the collaboration. We do not have the skills or capacity in these matters and Abion also provides us with excellent system support. We own approximately 30 domains and 20 registered trademarks and the list is constantly growing. In the digital world, doing the right thing from the start is always the most cost-effective. So, for us, working with Abion is a preventive measure and investment, says Tom Thörnblom.
Abion delivers a complete package for all aspects of trademark and domain name protection, helping us to focus on our core business. Their specialist competence enables us to constantly improve and secure our brand in the long term.
Tom Thörnblom
Head of Communications and Sustainability
Solution
Gets help with trademark and domain monitoring
Lyko holds several brands and domains, which are continuously monitored by us.
– The team at Abion are responsive and fast-moving. They inform us whenever a domain name is available or if a new trademark linked to our industry is filed for registration, which provides us with good intelligence and an eye on our competitors. Since we operate across Europe, they also provide us with information on new trademark registrations in neighboring markets, which could potentially cause concern in the long run.
Lyko is a fast growing company, but in terms of number of employees, the company is still too small to have in-house experts to advice on all aspects of trademark protection – digitally, legally, and technically.
Result
Wanted to secure their intellectual property rights
After the collaboration began, Lyko now has good external monitoring with good system support. They can now keep track of their competitors and over trademark registrations that are close to their area and that can become worrying in the long run. With the help of domain monitors, they get information about domains that have become vacant or about someone who has applied for trademark protection for something that is close to their products.
Lyko has now collaborated with us for several years and used our services, such as trademark and domain monitoring.
For Lyko, we where the obvious choice of partner when the company's extensive need for trademark protection became apparent.
– We wanted to secure our intellectual property rights and remain in full control of our brand. Lyko often hires specialists of various trades, so that we can focus on our core business, says Tom Thörnblom, Head of Communications and Sustainability at Lyko.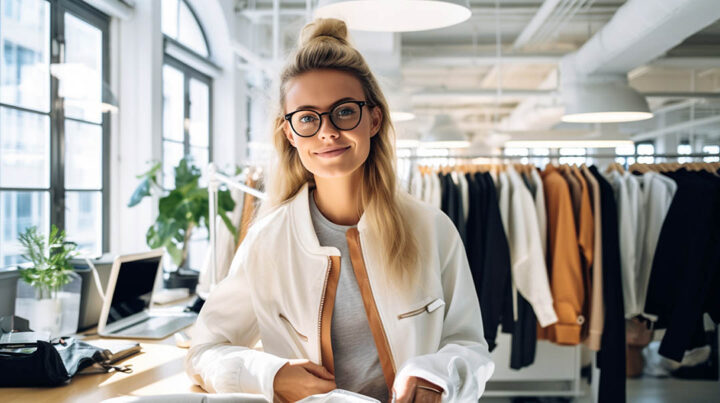 We secure the exclusive right to your trademark and protect it from potential infringements.
Online brand protection is more than just removing fakes. We combines innovative technology with our in-house expertise to tackle infringements.
About Lyko
Lyko
Lyko is a true Swedish entrepreneurial success story. It all started with a single hairdressing salon in the small village of Dala Järna in the early 70's. Today, the company is a leading hair and beauty specialist, both online and in stores. The company has an annual turnover of SEK 1.7 billion, 37 wholly owned stores and 750 employees.
The company operates in Sweden, Norway, Finland, Denmark, Germany, the Netherlands, Austria, and Poland. As much as 90 percent of the company's revenue comes from online sales and in 2020, the company's online sales grew by 68 percent.
In total, Lyko offers over 55,000 products from more than 1,000 brands, a mix of well-known and exciting new products that are complemented by Lyko's own private label range. Lyko.com
Want to know how we can help your business?
Get in touch with us and we will tell you more
Customer cases
Related customer storys