4 hands-on tips for building a strong brand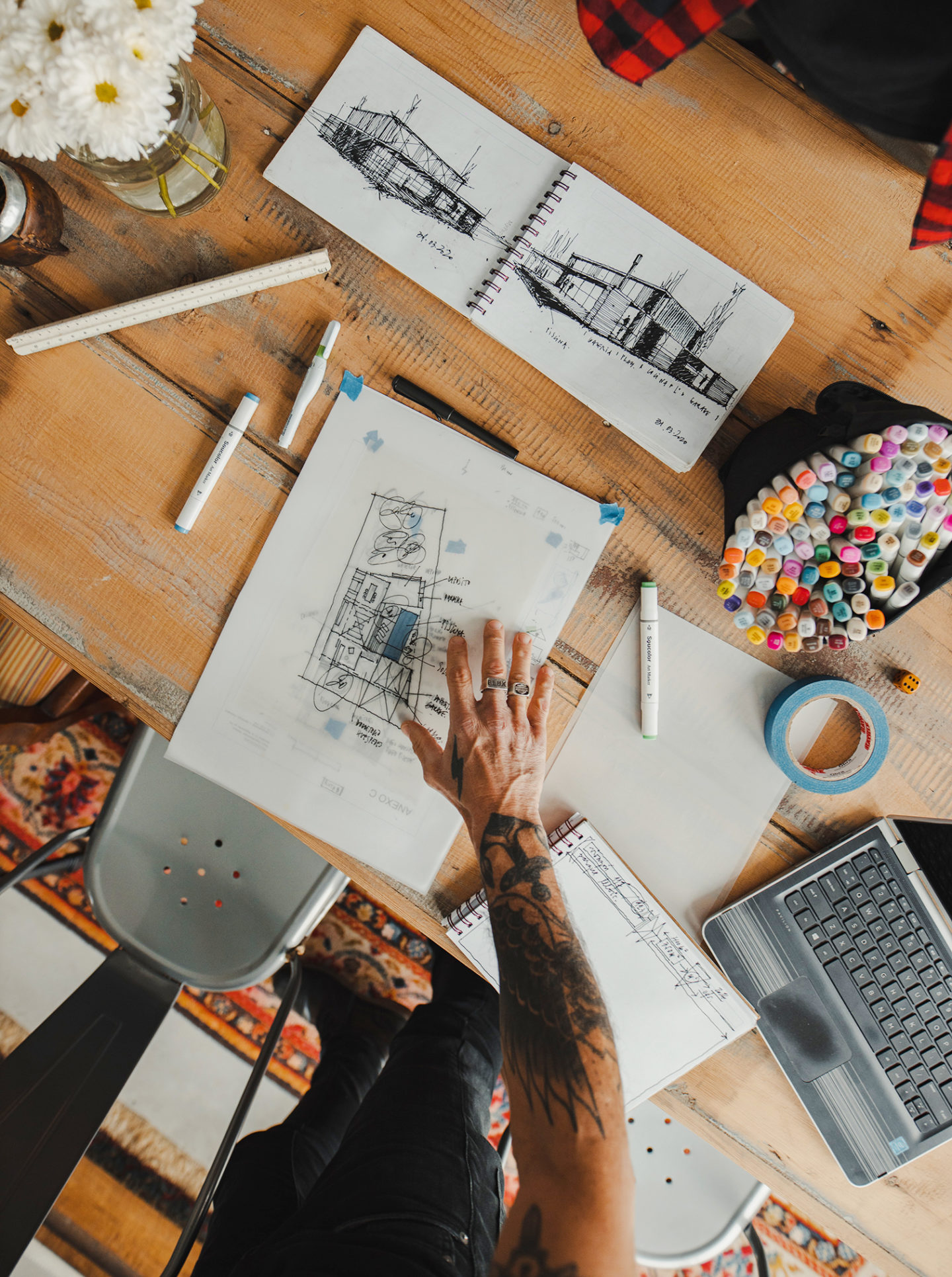 To be part of brand building from scratch can definitely be a highlight in a marketing manager's career. It's a creative and challenging process that can be extremely rewarding. On the other hand, if things aren't done correctly from the start, it can quite quickly turn into a nightmare for all involved.
It's true that building a strong brand requires a lot from the project team. You want to create a long-lasting brand, right? Then it's not only the positioning that needs to be spot on, but also the choice of name, visual identity, pricing, and a whole lot more.
There are a lot of question marks around brand building. So we've gathered these 4 tips to help you a little along the way. We hope the tips create clarity around how you and your project team can succeed in creating a really strong brand.
Tip #1: Find a name that can do the job
It's easy to think that choosing brand names should go quickly, but there are a lot of aspects to process. At this stage it's usually tempting to involve all colleagues and hold an internal "come up with the best brand name". But it's actually best not to involve them.
So be smart by choosing the name properly from scratch. A sensible start is writing a brief to set out all the hard and soft criteria. The brief needs to answer:
Are there legal requirements that the brand name must, for example, be registered in Sweden, throughout the EU, or internationally?
Does the name need to work in just one or in several languages?
Which values appeal to our target audience?
Which words are associated with the value of the product or service?
If you have a brief from the outset, you have something to lean on throughout the process. Then, as you proceed, don't forget the following three aspects:
Base the name on a devised strategy, don't just pick anything
For example, consider whether you want a descriptive or evocative brand name (Music Stream vs. SPOTIFY, for example).
Conduct comprehensive research of the hottest name options
Check that the alternatives aren't already taken by another party in the markets you are entering, you don't want to run into obstacles when registering. And don't forget to make sure that the domain/domains are also vacant in the country/countries you want to register in.
Check that the name works in purely linguistic terms
It may be smart to investigate whether or not the intended name has a different meaning in another language that has nothing to do with what you want to be associated with. This is especially important if you are planning to enter the international market.
Tip #2: Choose a strategy and positioning where you can make a difference
As mentioned above, a great deal is required when launching a new brand in a well-established market. It's vital that those in the project team know what they can do differently from the competitors and then completely take over that position.
So how do you choose a strategy and positioning where you can make a difference? The answer is an extensive market analysis where it's vital that you find out the following:
Map out your competitors to understand their interactions and how they are interrelated
Define the game plan. How does the pricing structure look and what is being defined as premium that allows you to place it in a higher price category?
Who are the buyers? What does the target audience look like? If these are intended customers, where are they buying from today?
How can our new brand fit in, and where can we make a difference?
Tip #3: Create a visual identity that will stand the test of time
When it comes to the visuals, it's very easy to only factor in what you personally think looks nice. A colour palette made up your favourite colours can't be wrong, right?
But! If you want to create a visual identity that goes the distance, you should change your way of thinking and do this instead:
Look at the needs of the target group, who are they and what do they want?
What are the interests of your target sector? For example, are they nature lovers, or are they more metropolitan? Visual identity should go hand in hand with these interests
What technical limitations will you need to keep an eye on? For example, is it e-commerce you are planning to create? What are the requirements for the website?
Tip #4: Consider the legal aspects from the beginning
This may sound strange, but it is not that unusual for companies to make a mess of things and choose a brand name that is already taken or is too similar to something else. So doing the legal research is vital to ensure that you build a brand that you are actually allowed to use.
Without doing the fundamental legal work you risk having to completely redo the branding work. So remember to:
Check whether both the brand names and domain names are available
Once you have chosen the name, check the cost of firstly registering the domain names and then submitting trademark registrations
Think about setting up protection that also includes domain management and web security, not just legal protection.
Key takeaways
Thorough groundwork is key when developing a brand
Keep in mind the intended target group when choosing a name and visual identity
Include the legal aspect from the outset to minimize the risk of having to redo branding work and encountering unnecessary costs
Want to know more of how we can help you wih your brand? Contact us and we will help you!