Intellectual property rights – protecting intellectual property
Intellectual property law addresses and establishes the legal rights of several types of intellectual property – such as trademarks and artistic work. Here we've gathered the most important things companies need to know about Swedish intellectual property law, what it involves, and what is required to protect an intangible asset in all areas.
Protect your company's intellectual property in all areas
When you register a trademark, design, or patent — or if you create something and automatically obtain copyright protection — straight away it becomes illegal for others to copy, promote, or otherwise exploit the protected asset. But, unfortunately, that doesn't stop malicious parties from trying anyway. To fully protect intellectual property, you will for example, secure with tools such as:
DIFFERENT areas OF INTELLECTUAL PROPERTY RIGHTS
What does intellectual property law consist of?
In the Swedish legal system, intellectual property law is divided into four different subcategories, which you can read about here.
Fundamental intellectual property law – an introduction
Intellectual property law is called the legal field that regulates the rights and protection of various types of intangible assets – that is, non-physical assets. The purpose of intellectual property rights is to protect the holder's exclusive rights to his assets, for a limited period of time. For example, the rights make it illegal for others to copy or otherwise exploit another party's protected asset for their own gain – or with the intent to sabotage.
The responsible authority for intellectual property rights in Sweden is the Swedish Intellectual Property Office, PRV.
How are intellectual property rights obtained for a product or service?
For all categories, apart from copyright protection, you must apply for registration with the intellectual property office in the country or market where you wish to protect your asset. Protection can also be obtained through so-called establishment, but it takes significantly longer and is more cumbersome.
In short, the following applies to each subcategory of intellectual property law:
Trademark protection
Registration usually takes 4-6 months from the time the application is received until the protection is fully completed. Once granted, trademark protection is valid for 10 years at a time, after which it can be extended for another 10 years for an unlimited amount of times.
Patent
The application and registration are announced after 18 months. The protection is then valid for a maximum of 20 years and cannot be extended other than for medicines and plant protection products.
Design protection
Protection is granted upon application to PRV or the intellectual property office in another country and is then valid for five years. An extension can be made for a maximum of 20 more years.
Copyright
Occurs as soon as a piece has been created and therefore does not need to be applied for. Copyright protection is then effective for 70 years after the owner's death.
The application process for intellectual property protection usually requires both time and a great deal of legal knowledge. The majority of companies choose to enlist the help of a representative with expertise in the field of intellectual property – like us at Abion, for example.
At Abion, we have all the skill, ability, and expertise required to help you ensure the most robust and advanced protection possible for your intellectual property.
Feel free to contact us and we'll tell you more about our services and how we can be of help to your company!
SERVICES
Our range of legal services relating to intellectual property
FAQ about intellectual property rights
How do I place an order with you?
After logging into the customer portal, you will find the tab "+create order" in the top right corner. You can simply place an order for the service(s) you require.
If you have the permission to place an order, the button will be green. Once you click on the button, a window will appear with selectable services. You can simply place an order with the services you desire.
Why isn't my domain working?
If you are experiencing an urgent issue with your domain not functioning properly, please contact us immediately at phone number: +46 31 720 20 00 or at support@abion.com.
Why can't I make changes to DNS (the various permissions) in the customer portal?
In the customer portal, there are different levels of permissions. The first level is the "view only" permission, which means you do not have the authority to manage or make corrections to the services on the account. Depending on the permission level you have, you may have the rights to administer and manage domains and DNS records for the account.
My domain has been renewed, why is that?
With Abion, you have peace of mind as we are responsible for renewing the domain annually. You need to actively terminate the domain to prevent the renewal from taking place. Typically, domain termination should be done 3 months before the annual invoice is sent out.
How do I change contact information for my domain?
If you wish to update information for your domain, such as changing address or contact details, you can do so within your account in the portal. If the company has changed its name or organizational number, an ownership transfer is required. If only the address needs to be updated, a "change contact" is sufficient.
To update the information for your domain, first enter your new details in the "+create contact" section located under the "contacts" tab on the left. Then, go to the specific domain for which you want to change the contact information and click on the "change contact" button. The new contact details will be selectable under the "change contact" section.
Want to know more?
Contact us and we will help you!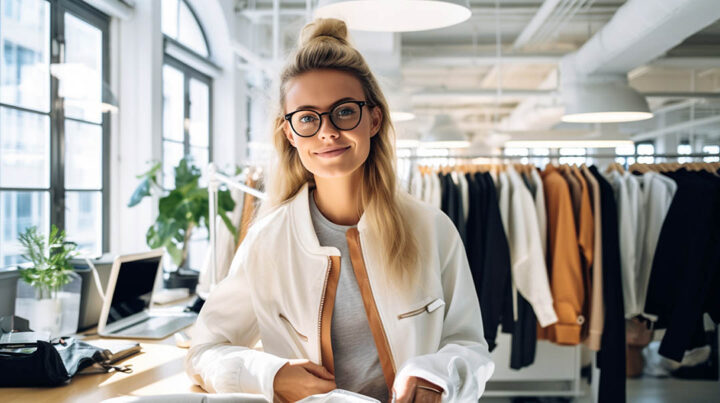 We secure the exclusive right to your trademark and protect it from potential infringements.
We can help you with strategy and consultation for your brand. Since we have gathered all the expertise in-house, we can give you comprehensive help...