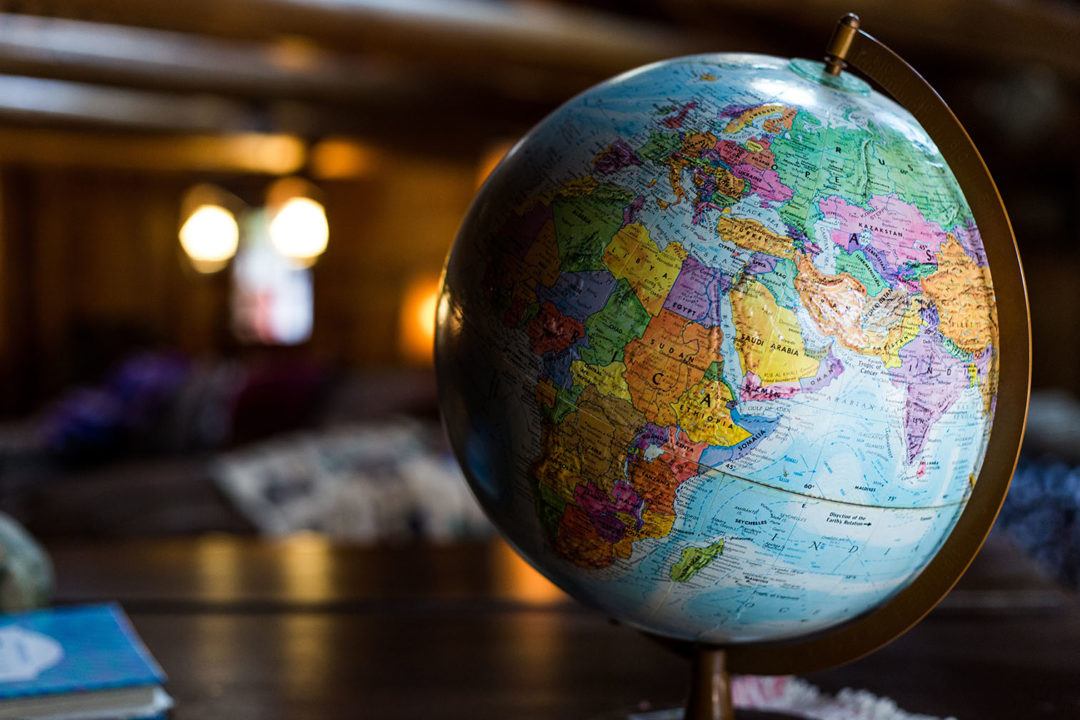 International trademark protection
If you are going to market products and/or services in markets outside Sweden, it is important that you apply for international trademark protection. Not only to secure the intellectual property rights to what you sell, but also to not risk unknowingly infringing an already registered foreign trademark.
What does international trademark protection involve?
International trademark protection, just like trademark protection in Sweden, is about ensuring the exclusive rights of use for things that specifically characterize your particular products or services. For example, it can be a specific logo, a font, a product design, or a signature sound.
Since a Swedish trademark registration only applies within Sweden, it is important that you apply for international trademark protection if you intend to sell your goods or services on foreign markets. It is also important to obtain trademark protection in the country where you may manufacture. 
The application can be made in three different ways depending on whether you wish to protect your trademark in one country alone, within the EU, or globally.
Different registration requirements for different countries
International trademark protection is obtained by registering your trademark in the foreign market or markets on which you are going to market your goods and/or services. The application process is quite similar in most markets, but some countries have their own specific requirements for who is permitted to register a trademark and the process involved. For example, you may need to have a partner or other local contact in the country, which understandably takes time to establish and makes it a difficult requirement to meet.
PROTECT YOUR BUSINESS
How to protect your brand abroad
Depending on where you wish to obtain trademark protection for your products or services, your application should be sent to different authorities.
Helpful information about trademark protection abroad
International trademark protection can be obtained in the countries and intergovernmental organisations that are parties to the Madrid Protocol.
Your international trademark registration is linked to your Swedish registration for five years from the date it takes effect. This means that any changes in your Swedish registration – the so-called basic registration or application – also affect the international registration for your trademark. Examples of changes can be a new list of goods or services, or if trademark protection is terminated.
Trademark protection outside of Sweden can only be obtained if there is not already a similar or identical registered trademark in the markets and within the trademark classes you are applying for.
We can help you protect your trademark internationally
Do you want help applying for trademark protection outside of Sweden? Get in touch with us at Abion. Our trademark experts can be of service with everything from a preliminary investigation to application and further management of your approved trademark registration.
FAQ about international trademark protection
How do I place an order with you?
After logging into the customer portal, you will find the tab "+create order" in the top right corner. You can simply place an order for the service(s) you require.
If you have the permission to place an order, the button will be green. Once you click on the button, a window will appear with selectable services. You can simply place an order with the services you desire.
Why isn't my domain working?
If you are experiencing an urgent issue with your domain not functioning properly, please contact us immediately at phone number: +46 31 720 20 00 or at support@abion.com.
Why can't I make changes to DNS (the various permissions) in the customer portal?
In the customer portal, there are different levels of permissions. The first level is the "view only" permission, which means you do not have the authority to manage or make corrections to the services on the account. Depending on the permission level you have, you may have the rights to administer and manage domains and DNS records for the account.
My domain has been renewed, why is that?
With Abion, you have peace of mind as we are responsible for renewing the domain annually. You need to actively terminate the domain to prevent the renewal from taking place. Typically, domain termination should be done 3 months before the annual invoice is sent out.
How do I change contact information for my domain?
If you wish to update information for your domain, such as changing address or contact details, you can do so within your account in the portal. If the company has changed its name or organizational number, an ownership transfer is required. If only the address needs to be updated, a "change contact" is sufficient.
To update the information for your domain, first enter your new details in the "+create contact" section located under the "contacts" tab on the left. Then, go to the specific domain for which you want to change the contact information and click on the "change contact" button. The new contact details will be selectable under the "change contact" section.
Do you want to know more about international trademark protection?
Contact us and we'll tell you more!