The world's most used form of communication is also the most insecure
Our most insecure form of communication
Email is by far the most common communication tool for companies and organizations, both externally and internally. At the same time, it is the most vulnerable and insecure form of online communication. Both Messenger and WhatsApp offer considerably higher security, with end-to-end encryption.
Security experts say email is as unsecured communication method as a postcard. But most people do not consider this a fact and email security has long been strangely neglected.
Nowadays, companies and organizations are often vigilant about protecting themselves against inbound email threats and have installed protection against viruses and spam emails.
– But we often see that outbound mail security is neglected. There are countless examples where fraudsters have sent fake but official-looking emails requesting a change in a company's bank account information, resulting in all payments ending up in the fraudster's bank account instead of the intended recipient's, says Marcus Wessberg, IT manager for us at Abion, where we specialized in legal, digital, and technical brand protection.
The most important innovation – soon to be introduced
But now the tech giants have decided to put an end to security threats to email. In 2021, companies and organizations will be able to get a new type of security certificate – Verified Mark Certificate (VMC).
Once VMC is implemented, your company logo and company name will be displayed in the customer's inbox, immediately assuring the recipient that your email is legitimate and trustworthy. This means that the world's most used form of communication is finally becoming more secure and that more customers will take note of your logo – before they even open the email.
– Now, for the first time, email recipients will be able to determine the sender's identity and validity with one hundred percent certainty, says Marcus Wessberg.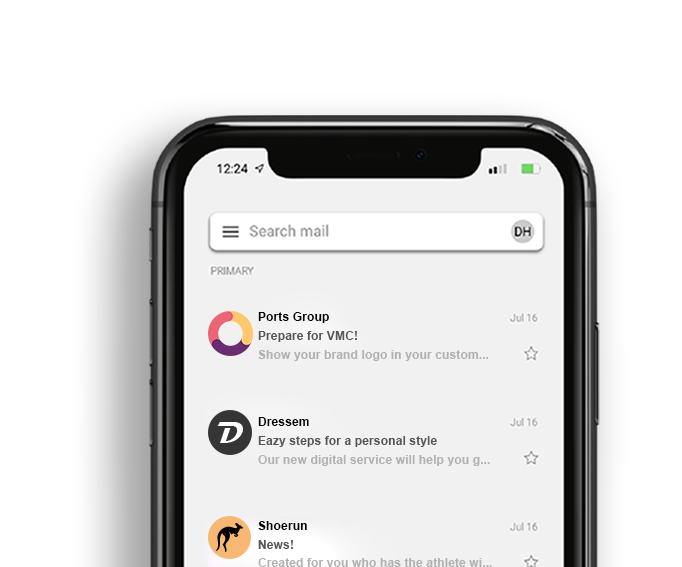 Ultimately, IT security is a matter of brand protection
Cybersecurity is not an issue for the company's IT department only. It also represents significant commercial value as marketing departments are deploying more technology. Ultimately it is a matter of brand protection for the company.
With improved e-mail security, deliverability will increase. Pilot studies of VMC have shown an increased email opening rate of up to 10 percent. That means more business and revenue growth, but also better protection against your brand being misused in fraudulent schemes.
– Many companies already use spam filters and security software, but they are not enough to keep out phishing scams. With the Verified Mark Certificate (VMC), the recipient can easily identify and verify the sender of an email, says Per Ahlström, Senior Client Manager for us at Abion.
To get a VMC, you need to have a registered figurative mark and be able to validate that you are enforcing DMARC standards together with a quarantine policy. It has been shown that without DMARC, you are four times more likely to be exposed to fraud.
Want to know more about the Verified Mark Certificate (VMC) and what you can do to secure your communication and protect your trademark?
Want to know more about how to secure your email? Contact us and we will help you!