thisafter.ski is our domain! (or "How to use a new gTLD in a fun way")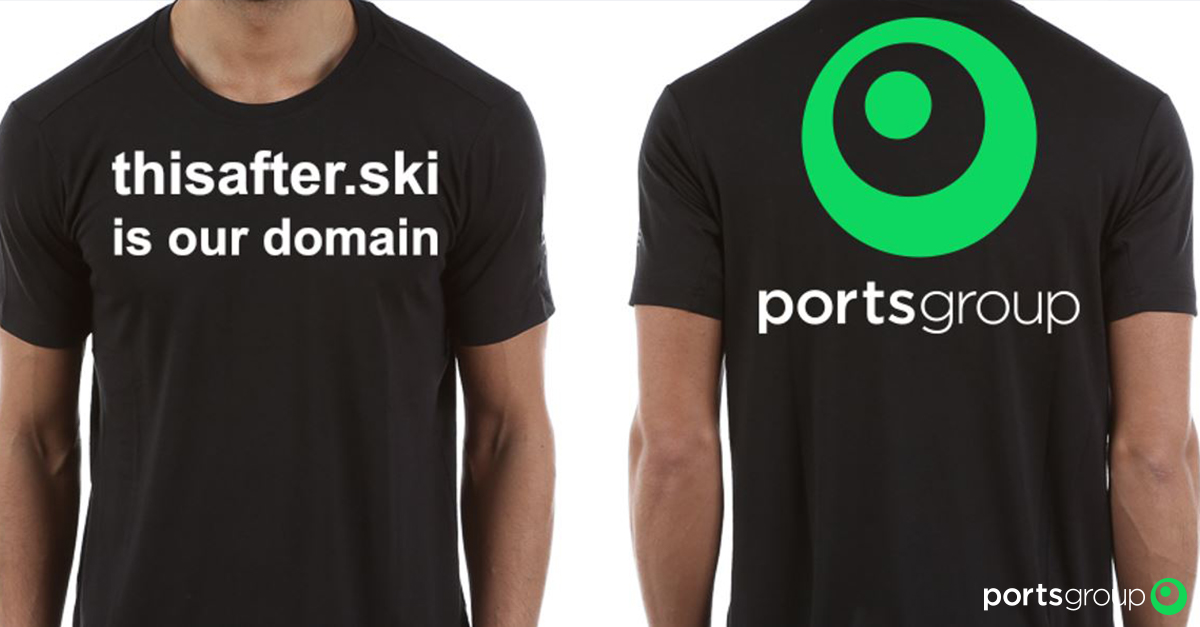 The Gothenburg region of Sweden, where the Abion HQ is located, is (in)famous for being a constant source of really bad puns. Those of you who have followed Abion for a while are probably pretty hardened by now.
This year, the yearly Abion kickoff took place in one of the many skiing resorts situated in the middle of our long country. Those accustomed with skiing resorts know that après-ski (of "afterski" as it is known in Sweden) is an almost mandatory part of the skiing experience.
In our business, we tend to use new gTLD's for launching separate sites for specific purposes, but that at the same time is perceived as an integrated part of the main site portsgroup.com. The idea is to use "ports" and an appropriate new gTLD. For example, two of our sites right now are ports.career and Abion Core, we also have a few in the pipeline that are to be launched soon.
Having over 50 excited members of the Abion team at an afterski at the same time, the Abion marketing department could not resist taking advantage of the situation. For what? Making a pun, obviously. What is worse than making a bad pun? Making a bad domain name pun, so that is what we decided to do.
The result was creating the tagline "thisafter.ski is our domain", registering the domain name and printing the tagline on t-shirts that we made everyone wear, all the time (like you do).
If you own a domain name, you have to use it one way or another, especially if you – like in our case – print it on t-shirts and hijack an afterski. We decided to create a simple landing site in order to apologise to any potential curious visitor for our bad sense of humor, and channelling them to our main site portsgroup.com.
What started out as a fun idea, actually ended up generating much more traffic to our main site than we could ever have anticipated.