Abion sets foot on UK soil with the opening of London office
Continuing on our growth spurt, we are delighted to announce that Abion has taken an important step across the English Channel and opened a new office in London, United Kingdom.
As of today, we are able to offer British clients our full range of services and leading our expansion into this region are two key industry players, Azhar Sadique and Kane Ridley.
Azhar and Kane, formerly Partner and Head of Trademark Services at a leading IP specialist firm, respectively, combine their expertise to partner with our new EU IP powerhouse, bringing over 34 years of combined experience in the IP business and are well-known for their unique perspectives and industry insights.
– Opening a UK office strengthens our European position further and partnering with two top-ranked industry experts sharpens our offering and adds to our expertise, says Magdalena Bonde, CEO of Abion.
A 360-degree full IP solution from one provider
With Abion, Azhar and Kane are excited to be the first agency in the UK to bring together a full range of services under the one roof – meaning clients can benefit from a 360-degree full IP solution from the one provider. They also share our desire and vision to transform the IP industry. By bringing value and innovation through the introduction of cutting-edge, tech-enabled solutions that actually help our clients navigate the evolving IP market, we will provide brand owners with the freedom to supercharge their portfolios.
– I have known Azhar and Kane for a number of years, and I soon realised that we are aligned in one important factor: doing things differently - but together. Our collective mindsets and the reputation our growing firm brings puts us in a very unique position to really drive change in the IP space, says Jesper Knudsen, Group Director New Markets
Accelerating us towards becoming an EU powerhouse
By joining the Abion organisation, the UK team can continue in their commitment to drive change. Together, we are able to push for the connections between software that serves us as a business and software that serves our clients, introducing creative solutions that change the core of how we engage with clients and colleagues in the industry.
These solutions will really challenge the current model with a key focus on the output and efficiency for clients. This is particularly pertinent under the current climate where staffing concerns, budget restrictions and the ever-evolving challenges faced by brands tackling brand abuse.
Our decision to open a UK office is a testament to our ambitious strategy. As of today, we are now over 140 people in over 18 offices, covering 11 countries. Our emphasis on the power of the team and scalability is accelerating us towards becoming an EU powerhouse. And we don't plan on slowing down.
Mentions in media
The news has caused quite a stir within the industry and as part of the UK launch, Azhar and Kane spoke to Managing IP.
Read the full article here.
Get in touch
If you have any questions about our UK services or how we can help you in this region, please do not hesitate to email Azhar and Kane or contact the main office on +41 44 515 65 75 or Magdalena Bonde.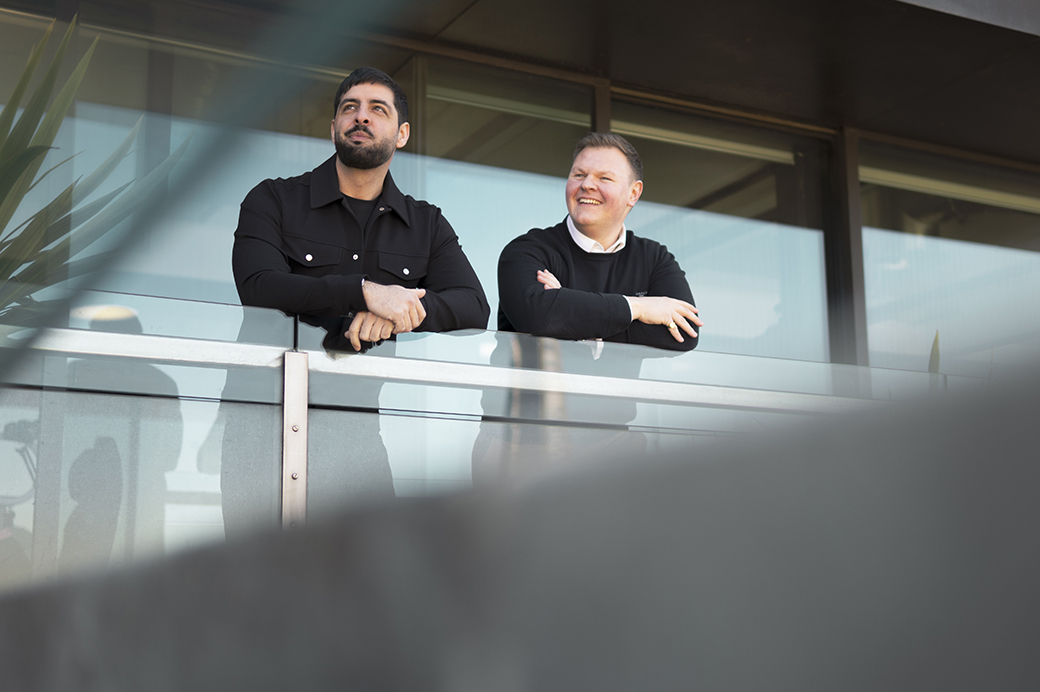 About Abion
Abion
Abion is a fast-growing and profitable platform-based IP and domain services provider. Abion has a unique position in the market with 25 years of experience in digitalization as an ICANN-accredited registrar and a comprehensive Brand Protection package and software and services within Domain Management, Trademark Management, and Web Security.
Proactive protection through Abion's monitoring services secures the customer's intellectual property and exclusive rights. Central to what Abion offer is the software platform Abion Core, which brings together the portfolio of holdings, giving an optimal overview and automated management. The platform manages domains, brand holdings, and web security products.
Read more about Abion.
Want to know more of how we can help you?
Get in touch and we will tell you more
Stay up to date with the latest news on Facebook and LinkedIn