Our primary advice to online retailers for safe business in unsafe times
Strategy
Trademark Management
Due to COVID-19 more and more convert their business towards e-commerce. As this area increases, so does the number of scams and the pitfalls for e-commerce actors are in many cases difficult to predict. It has never been more important to ensure a safe environment online – for both customers and your own company.
In 2019 when asking companies if they had been exposed to online fraud, Compumark found that 85% of the companies stated that they had been affected by trademark infringements – and a significant increase has been noticed in the last couple of weeks. Companies convert their business towards e-commerce, while at the same time the communication between colleagues decreases when a majority is working from home. This creates a favorable opportunity for fraudsters, who seem to increasingly target external parties such as customers and suppliers instead of internal in form of employees.
We asked our expert Hans Enström (Senior Client Manager) for his best advice to companies in the e-commerce sector during these times.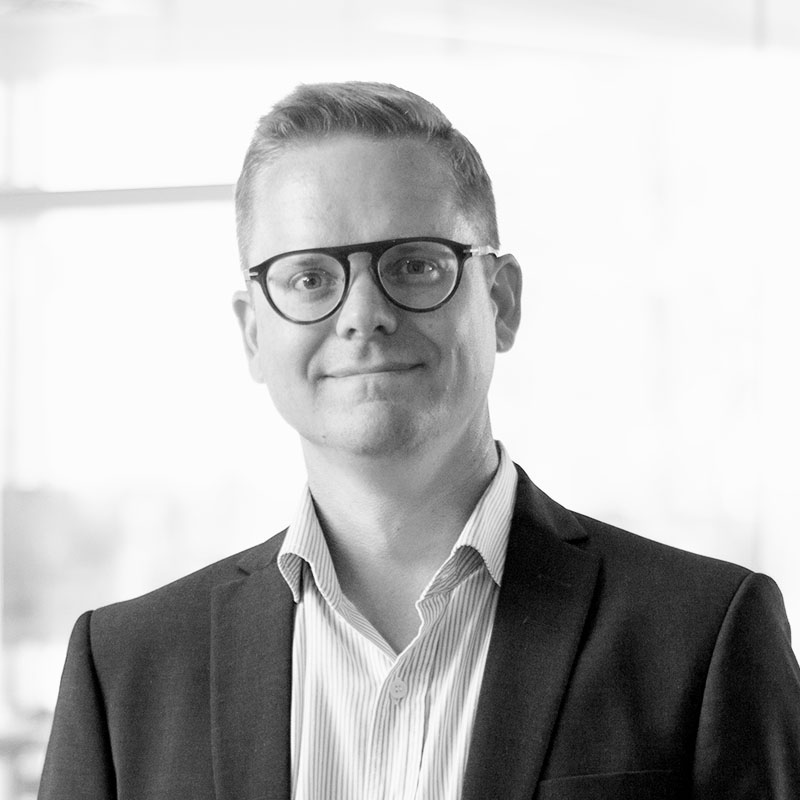 Hans Enström - one of Abion's experts in brand security
Make sure you get an overall look and strategy for your brand
– We have noticed that more and more businesses are focusing their sales online lately. Since the actors there are considerably more it becomes easier for fraudsters to infringe.
– First and foremost, you need to have a holistic approach around your brand and secure all necessary rights, Hans Enström continues. Fraudsters will always target the weakest link, whether it is a trademark, domain name, email or website. You can no longer distinguish between the various aspects of the brand. We always recommend working from an overall picture and create a brand protection.
Minimize the risk of infringement
You do not want to find yourself in a situation where fraudsters set up an e-commerce similar to yours, or send out emails in your name to customers and suppliers.
Another undesirable situation that can arise is when fraudsters register your trademark (or something very similar to it) and you are forced to buy it back just because you did not register it yourself. In this current situation though, it is not enough to only protect your brand. When relying in a greater extent on revenue from the e-commerce part of your sales, a secure customer experience online is vital to maintain and, if you are doing it correctly, increase the trust in your business.
SSL certificates that secure data encryption, maintaining GDPR, accurate information regarding terms of agreement, product descriptions and the purchase process are all essential elements for a safe purchase experience.
– You need to minimize the risk for infringements and create a safe environment for your customers on your website, says Hans.
If your customer does not trust your website, they can easily choose another e-commerce. In that case you have not only lost that revenue, but also a future business relationship, only because you did not do what is required.
Maintain a strong confidence in your brand
When you have the right protection for your brand and your customers, managing it properly is important. You need to actively look for infringements and frauds targeting your business and monitor your most important channels where your brand is exposed, such as social media and digital marketplaces.
Our digital as well as technical strategists and lawyers at Abion have a broad expertise in all these areas.
– It is always best if we get involved at an early stage so that we can act proactively. Once the infringement has taken place it is always more expensive to solve the situation, Hans concludes.
Hans and Simon's best advice to retailers online
Ensure that your e-commerce complies with the rules and regulations that apply to the market where your consumers are located. Terms of agreement, usage of cookies and personal data as well as procedures for purchases and returns may differ between different markets.
Look out for fake websites. It is both expensive and ineffective to register all domain names that are similar to yours, but right now fake websites are increasing. By monitoring domain name registrations, you can proactively act against fraudsters who infringe on your company online.
Secure you email communication. In these times when the communication both between colleagues and towards customers is mostly digital it is important to protect oneself and others against fraudulent attempts. Be sure to implement the technical services required for a full protection. This does not only build trust but also increases the deliverability of your emails.
Implement the necessary technical solutions. SSL certificates not only protects your customers personal data at your website, but also increases your Google ranking.
Protect your business against piracy. To manually scan marketplaces and social media on a daily basis is next to impossible – but when basically all major production countries in Europe shut down, while China opened up production again, the risk of piracy increases significantly. Be sure to set up a monitor service that automatically crawl databases and different purchase channels – so you become aware of the infringements before your customer does.
Do you need advice regarding your e-commerce's safety and continued profitability - contact us!