Time to review how you handle cookies after a new EU judgment
Many of our customers have raised the question of what really applies to cookies on a website. That the questions are raised is due to the judgment given on October 1 in the Planet49 case (C 673/17) regarding their handling of cookies, and we have briefly summarized important conclusions of the judgment below.
There has previously been uncertainty as to whether it has been allowed to assume that the visitor of a website approves the use of cookies. However, the judgment announced earlier this month confirms that it is not enough to inform about cookies - you must instead give the website visitor the option of not actually accepting their use. Thus, consent regarding cookies is not accepted if it is based on a ticked box. In addition to this, it must also be stated how long the information is stored, and what possible third-party actors will have access to the information.
Therefore, it may be appropriate to review your website to follow the latest practices avoid an undesirable situation. If you need advice and help on this, you are always welcome to contact us at Abion!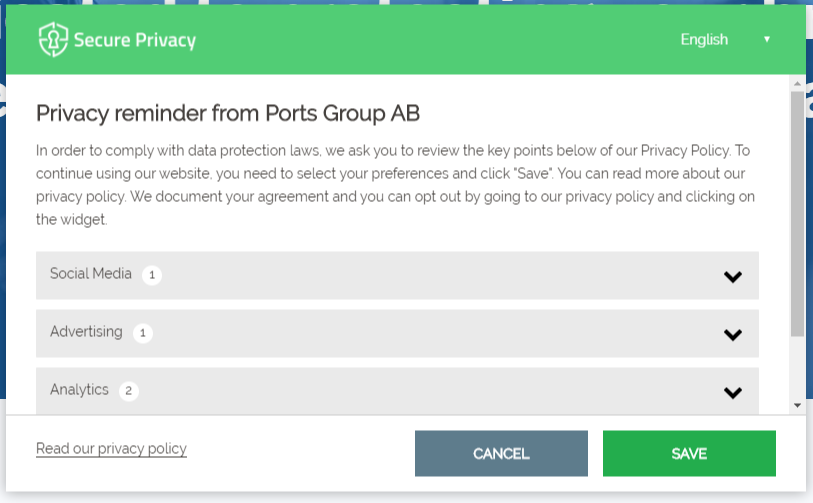 Example of how cookies, according to the latest praxis, should be managed.