Everything you need to know about .brands
Domain Management
Strategy
Trademark Management
Last month, American company Neustar (that among other business areas is a registry that powers the .co, .biz and .us TLDs) released an industry report titled ".Brands Industry Report – Everything you need to know about .brands".
To recap – a ".brand" is a top-level domain (the part of a domain name that comes after the dot, like COM) used exclusively by brand owners. To use the example given in the report, having a .brand enables going from using "brand.com" to "anything.brand". Not to be confused with the so-called ".generics" like .shop, .cloud and so on.
The use of .brands is perhaps best exemplified by Neustar themselves. Practicing as they preach, they have switched from neustar.com to home.neustar.
Among the insights in the report is the fact that 32% of top 100 brands in BrandFinance Global 100 are actively using a .brand TLD.[1]
The window for applying for a .brand closed back in 2012. However, there are speculations about (and hope for) ICANN opening a new application round soon.
Therefore, we at Abion really recommend brand owners to read the report in its entirety in order to get the full grasp of how .brands are currently being used.
Download the report here: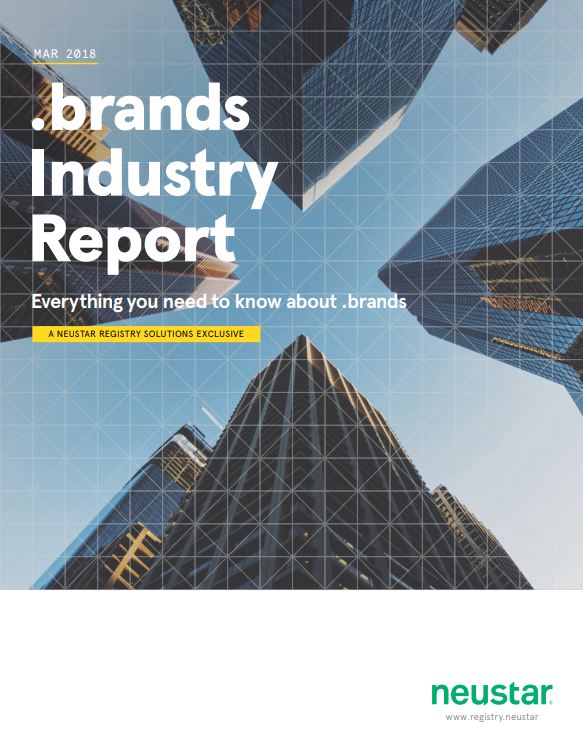 Source:
[1] .Brands Industry Report – Everything you need to know about .brands