Why .APP is the most "2018" of all new top-level domain names
Domain Management
Strategy
Trademark Management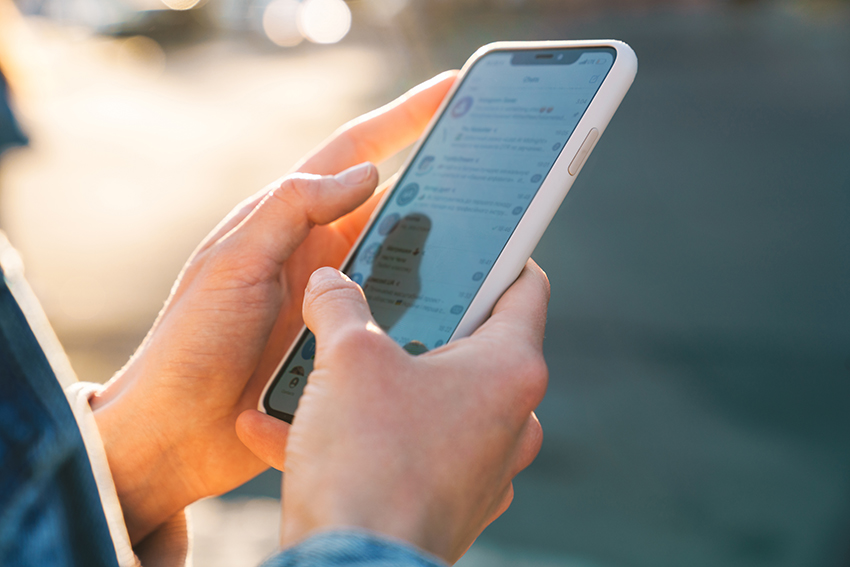 Up until the spring of 2014, there were only some 300 different top domains or TLDs (top-level domains) to choose from when you wanted to register a domain name.
When ICANN (the non-profit organization responsible for the namespaces of the Internet) announced that everyone could apply for their very own top-level domain, the floodgates opened and over a thousand unique applications were submitted. Among them, half were so-called new gTLDs (New Generic Top Level Domains) such as .SHOP, .BLOG and so on, and the other half were company-specific top-level domains such as .VOLVO and .BMW (so-called ".BRANDS"). It was at this time that Google secured the rights to the top-level domain .APP through an ICANN auction, with a winning bid of US$25 million. Making it the third highest amount paid for a new generic top-level domain behind .SHOP and .WEB.
Since the spring of 2014, the number of registered new gTLDs has risen to almost 23 million. There are now multiple examples of new gTLDs being used as the primary domain name for everything from small business owners to billion dollar corporations. A good example of the latter is DXC Technology, which I wrote an article about in August of last year (read it here).
.APP is to be released this month and is among the most heavily anticipated new gTLDs. The domain name is short for "applications" and is intended to offer a creative way to promote apps and showcase a unique and trustworthy destination. According to statista.com, there were 197 billion mobile apps downloaded worldwide in 2017, forecasted to surpass 352 billion in 2021. This, combined with the current move towards "progressive web apps", will make the potential interest for the .APP domain extremely high.
However, why is .APP the most "2018" of all new gTLDs?
In order to explain why, you have to look at the web as a whole where we are now seeing two parallel macro trends:
The "holistic" domain name
From previously having a "companyname.com/.net/.se" domain name, we are now seeing more and more companies aiming for a more "holistic" domain name. This means having a domain name where the entire domain name is the brand, including the top-level domain. The perhaps best example is the previously mentioned company DXC Technology that despite actually owning COM have chosen to use DXC.TECHNOLOGY as their primary domain name. At the same time, regulators of intellectual property related matters are also taking a more holistic view on domain names. Perhaps best exemplified by our own win in the domain name dispute regarding the domain name MR.GREEN, a win that could not have been possible without this new view on domain names (read more about that particular case here).
The move towards a secure internet
The last few years, Internet security has been in the spotlight more than ever. There are multiple reasons for this. However, the extreme rise in fraudulent behaviour online, as well as the "fake news" phenomenon, has certainly not diminished the need for a more secure Internet with authenticated sites. The perhaps best example of this trend is the Google plan named "HTTPS Everywhere". The plan, spanning over many years, will slowly force websites to adopt a higher level of security, using an SSL-certificate (HTTPS) on their website.
.APP is therefore a perfect mix of these two trends. It encompasses the "holistic" approach with a top-level domain that in many cases be a part of the actual brand name, as well as the trend towards a more secure Internet.
The reason why .APP is a part of the trend towards a more secure Internet is that the new gTLD will have an added security protocol for all domain names registered under it, forcing compliant browsers to turn all HTTP links into HTTPS. By doing so, it forces all website owners to use an SLL-certificate.
.APP is to be released with the following dates:
March 29th: Sunrise
For trademark holders with their trademark in the "Trademark Clearinghouse" database, more information on that below.
May 1st: Early Access Period
Meaning anyone can pre-register the domain name of their choosing, although to a somewhat higher fee.
May 8th: General Availability
To make life easier for trademark holders, ICANN has set up Trademark Clearinghouse, a database to which trademark holders can submit their registered trademarks. Trademark Clearinghouse primarily does two things:
It enables registration of a domain name, corresponding to the submitted trademark, in the "Sunrise" period during the launch of all new top-level domains.
If you currently have your trademark in the Trademark Clearinghouse database, I recommend registering the .APP domain name in the Sunrise period. If you do not have your trademark in the Trademark Clearinghouse database, there is still time to register it before the launch and enable a registration in the Sunrise period.
If you have any questions on the registration of .APP, or any other questions for that matter, just contact your dedicated contact, or simply get in touch here!